No names have been used to PROTECT the individual who kindly has sent Mother Justice a testimonial. Safety first, always.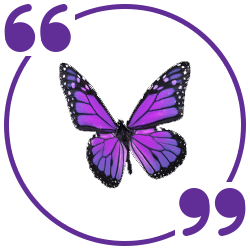 The ONLY solace I found when I left my abuser and started my process through the family court system was with a select few of independent unfunded advocates including Mother Justice. The support, education, advice, and comfort I received from Justice included introducing me to another unfunded advocate who between the two of them helped me exit the family court system and protect myself and my children from our abuser. Being a victim of a coercive controlling abuser in this world can be a life sentence through the courts and in many cases it turns out like that. Having an advocate on our side like Mother Justice can make things a little more bearable.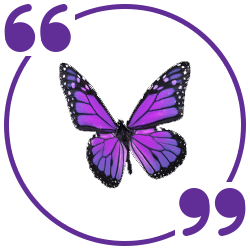 For over 20 years Kathy has been my go to resource for every aspect of domestic violence. Her insights are invaluable in providing effective representation to my clients dealing with abuse in all it's forms. I've witnessed her expert testimony firsthand. She is prepared, articulate and unflappable, a true Rock Star.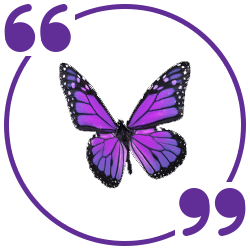 Kathy came to my undergraduate class several times to provide education about domestic violence. Kathy is very knowledgeable on the topic and was always very well prepared with an informative presentation and additional handouts for students to take with them. Many students commented to me that Kathy's presentation was their favorite class in the course. I appreciated that Kathy was willing to stay after class to speak to students about their personal experiences and potential professional opportunities. Kathy did a great job and I recommend her to anyone seeking a speaker on domestic violence.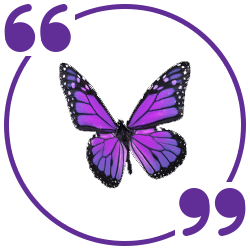 I recently met Kathy at a Retreat that she conducted. I have to say, that I was instantly taken away by her nurturing and gentle soul. I generally don't open up to strangers but with Kathy it was a different story. I trusted her immediately and wanted to pour my heart out, even though we met for a short while & spoke briefly. I felt like I could tell her anything about myself & she would give me the best advice. Her pure and genuine soul called out to me.
Before I was leaving I hugged her, it felt an absolute safe embrace that I didn't wanted to let go off, but unfortunately we had to part. Until, next time we meet my friend.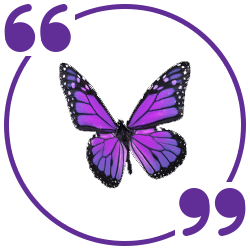 Thank you for being the backbone of so many women surviving & thriving! The Ol' Girls Club is getting bigger and better because of women like you.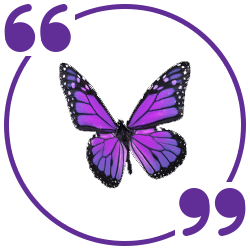 As a former Child Protection Field Worker & Supervisor, I had the privilege to work alongside Kathy beginning in the early 2000s. Not only did I work with Kathy, but I also learned a great deal from her. For circumstances involving domestic abuse, I have sought Kathy's expertise numerous times over the past 20 years. There was a time in the field of Child Protection where it was common practice for Child Protection agencies and courts to find domestic abuse survivors neglectful for "failure to protect" their children from their abuser.
Kathy challenges these approaches and is paramount to shifting the paradigm in how agencies respond to survivors trapped in co-occurrence cases of domestic abuse & child abuse/neglect.
Whether it be direct support of domestic abuse survivors, expert testimony in court proceedings or educating other professionals around the country, Kathy has been unwavering in her efforts to change how agencies and courts respond to cooccurrence cases. Her personal story and journey as a domestic abuse survivor, in addition to her tireless work as a professional advocate, is one of courage and inspiration.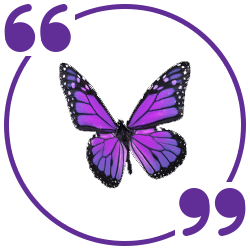 As a licensed trauma specialist in Massachusetts and New Hampshire I turn to Kathy Jones for consultation, information, wisdom, and resources regarding domestic violence and the needs of survivors. She is recognized nationally as a consultant, retreat leader, court advocate and, most importantly, a voice for those who are tragically silenced by violence. Kathy is an engaging and creative trainer and courageous in her advocacy for survivors to be able to live in peace and safety in their communities and in their homes.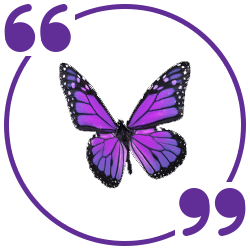 Kathy is an amazing advocate for survivors of domestic violence. She's honest and speaks truth from her heart. Kathy educates from real life experience and makes situations relatable for those who wouldn't understand the difficulties that victims face. Family court is scary and Kathy validates these fears. Her support and education is invaluable. "Justice Jones" is paving the way for reform and much needed changes. I cannot thank her enough most importantly for listening and secondly for reminding that self-care comes first.
I look forward to a day in the near future where I will follow Kathy's lead and team to help others. This work is far from over, and we need an army of survivors' voices and stories heard to stop these legal professionals for condoning post separation abuse and coercive control!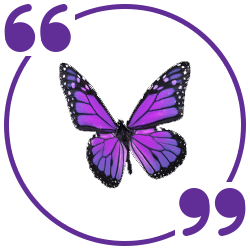 You have been unable to help me [financially], however, I still have appreciated everything else you do. You have given me honesty and unwavering support. You have given me confidentiality and advice when able to. You tried hard for me and that means everything to me! I don't know what is going to come out of my situation but I'm still trying … I just wanted you to know that you're doing good, whether or not you can actually help everyone or not. Thanks for everything.